Special Offer: Secure Your Copy For $67 Only $27!
Automatically Create
Tons of Unique Videos
to
Dominate

Multiple Google Ranks!
Discover the Powerful Tool That +500 Marketers Use to Get More Traffic and Sales!


What is

MassVideoGenerator?


How Can it Help Me?

MVG it's a windows software, that allows anyone to create 50's of unique videos (each video targets a different keyword of your choice), to dominate multiple google ranks.

Each video can have unique music, unique text, images, background effects, file size and lenght.
Using Videos For Marketing Is Like Running Google Adwords Ads... But 100% FREE!

We all know that YouTube videos get targeted traffic from the video platform itself + also from Google (we can see them ranking there all the time for 1000's of keywords).

And with a video you get more chances to sell than with a flat text ad.


Yes, with a short video (20 or 30 seconds - don't need more) you can have more chances to sell than with a flat text ad as you can use more resources like extra text, music etc.

And with our tool you can easily create tons of unique videos to target different keywords, in no time.

With MVG You Can

Create Videos in Bulk

to Send

Targeted Traffic

to Any Website

Without Wasting

Your Time and Money!
Your Own Sites, Your Client Sites, Affiliate Offers + More!

Everything Without Wasting Your Time and Money
with the Usual Things...
And You

Don't Even Need a Website

or

a Product

to Make Money with It!
There are 10,000's of products across 10's of affiliate networks that you can easily start promoting today for big commissions. Here are some of these networks:
Yes, just pick a product and start your first affiliate campaign today!
"I'm Using

MVG

to Build Email Lists, To Send Traffic to My Websites, to Affiliate Products + More!
I've developed MVG after a BIG and Massive Google Adwords Ban that took place some years ago. To keep the story short, i was promoting my products / affiliate products through adwords and in the blink of an eye...
I had to do something. And this "something" was "MVG", the software that i've developed for my personal needs and that now is also helping 100's of marketers to get more traffic and sales.

See some of the things that i've achieved with the help of MVG...
+360 Sales

as Affiliate (JVZoo).
This without counting sales from my own products + other affiliate products.
...And

+15K Subscribers

Across Multiple Niches!

Your lists are an AWESOME asset. No matter what happens with Google, if you build different lists, you can stay in touch with your subscribers through them + you can make big money for years to come by promoting your own offers or affiliate offers. And you can use MVG videos to drive traffic to your squeeze pages as i do!
See How Other Marketers are Getting Traffic and Sales with MVG.
"Already Made Some Money with It!"

"I'm Impressed, Diego did a great job putting all this together and creating this MVG, it takes care of everything!"

George Studenko
Internet Marketer
"This Software is Pure Genius"

"This Software is Pure Genius! I Can't believe how easy it is to use and how much time it saves to create videos."
Veronica Davis
Internet Marketer
"This software helped me gain back a ton of time. I can basically set things up within 10 minutes, and then go enjoy my evening while the software runs through tons of videos for my keywords. Awesome Stuff!"
Legacy Lewis
Internet Marketer
"Diego has been so helpful supporting this application...it has given me many many many ideas on how to improve my online exposure and drive more traffic using this powerful tool."
Tavis Yeung
Seo Consultant / TavisYeung.com
A Powerful Tool To Help You To Save a Lot of Time.
See What Makes MVG Unique.
Create 50's of Videos
with Just Some Clicks.
The process is simple: MVG creates a unique video per keyword that you want to target. For example: If you want to target 50 keywords, then MVG will create 1 unique video for each one of them. Simple Right?
Dynamic Keyword Insertion
Make Your Videos

Look Relevant to Your Keywords.
If your videos are relevant to the keywords that your visitors are looking for, your conversions will surely skyrocket!.

And to help you create relevant videos, MVG allows you to dynamically insert each keyword that you want to target, inside the content of your videos.
From A to Z. You can automatically randomize everything to make your videos look unique.
Keep Your Videos


Nice and Small
.
Adjust the Content of Your Videos To Your Keywords.
Great For Large Niches (Like Travel, Tattoos and Others).
A "Dog" image on a

"Dolphin Tattoo"

Video?
Suppose that you have the following keywords:

- Dolphin Tattoos
- Dog Tattoos
- Butterfly Tattoos

Even if you use dynamic keyword insertion, as you're picking all the images from the same folder, you may get a "Dolphin Tattoos" video with "Dog Images"!
Solution: Dynamically Use Images

Based on Your Keywords!
When picking all the images from one folder is not a wise option, MVG allows you to pick them from different folder (a folder with the name of the keyword).

This way, your videos are 100% relevant to the keywords that you want to target.


And You Can Create a Project In 10 Minutes or Less!
Yes, it couldn't be easier.
Create a Quick Script


From a Template
Want to Save Even More Time with Some Campaigns? Create Them Using a Template.
Add

Target Keywords

In Minutes.
Instantly Find and

Download Images From The Web.
+ It Has Many Other Features!
Take a Look at the Full List:
Watch Some Videos

Created in Bulk

with MVG
And You Can Make

Tons of These Short Videos

To Target

Multiple Keywords

In No Time.
Just think of these video ads like Google adwords ads but free. Yes, with just a little effort you can have many of these videos ranking for multiple Google keywords and driving traffic to your websites.

Do you know what this could mean for your business?
100's of Marketers are Getting Results with MVG.

And There are Even More...
Can You See The Power of This?
Secure Your MVG Account Today
For $67
Only $27! (Special Offer)
Special Offer. One Time Payment.

Yes, Only $27 (Special Offer)

Secure Your Copy At An Insane Price While You Can and Start Boosting Your Traffic and Sales!
Dime Sale (Price Goes Up with Every Sale). One Time Payment. Includes Free Updates.

100% Money Back Guarantee: We Offer a 15 Days Money Back Guarantee, So You Can Fully Test The Product During That Time (No Risk) And Get All The Support You May Need From Us. We're Sure You'll Love MVG, But In Case You Want to Cancel Your Account and Get a Refund, Please Contact Us within that Period and we'll Refund Your Purchase.
Frequently Asked Questions
No. It's For Windows Only (XP, Vista, 7, 8 or Higher).
No. There are no upsells / downsells.
How Many Computers are Allowed to Use it?
2 per account. Example: Your PC + Your Laptop or Your PC and a VA. And if you want to reset them (because you've purchased another computer etc), you can. Just contact us.
No. Only on Desktop systems (Windows).
Yes, and it includes a user manual + 2 quick training videos.
And if you need assistance with something, you can contact us through the support area.
Where Can I Write For Support?
You can open a ticket here:
Support
. In the ticket details, please mention your MVG login info and we'll get back to you within 4/12 hs.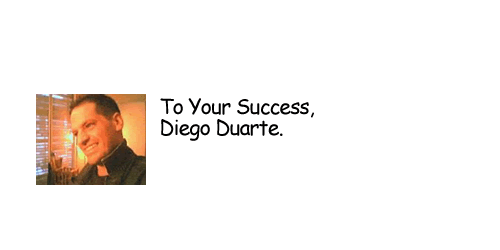 As The FTC Rules Require, We Want To Let You Know That Results Are Not Typical We Obviously Don't Guarantee or Imply That By Using Our Software You Will Get Rich or Make Any Money At All. We're not responsible for the way you use this plugin. And That Your Income or Results, if Any, Will Vary.